Newsletter + Strategy
ebook
After signing up, you immediately receive our free Triple Tap strategy guide.
In the ebook, we explain the powerful Triple Tap trading strategy, how to decode the chart pattern, and provide other tips that will help you advance your chart reading and trade execution.
The ebook comes with different trade studies and step-by-step instructions on how to find the best patterns every day.
Plus, we share more trading tips every Thursday through our newsletter with you.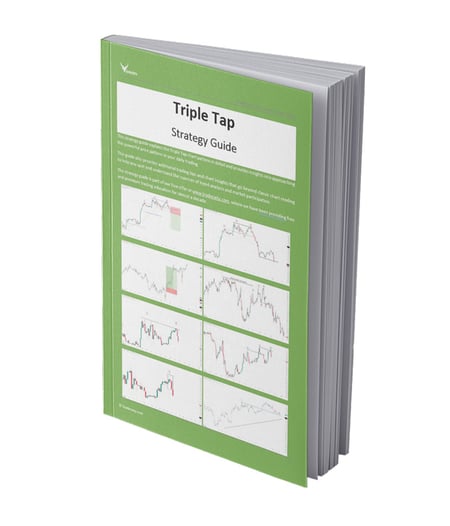 Every Thursday, we will send you a new powerful trading tip that will help you in your trading.
The trading tips are exclusively for our free newsletter subscribers.

We share the most interesting chart of the week with some insights about how to read your price charts the most effective way.

Plus, we share the most insightful thing that we have come across during the week.
This can be related to psychology, money management, or something completely different.
Let yourself be surprised.